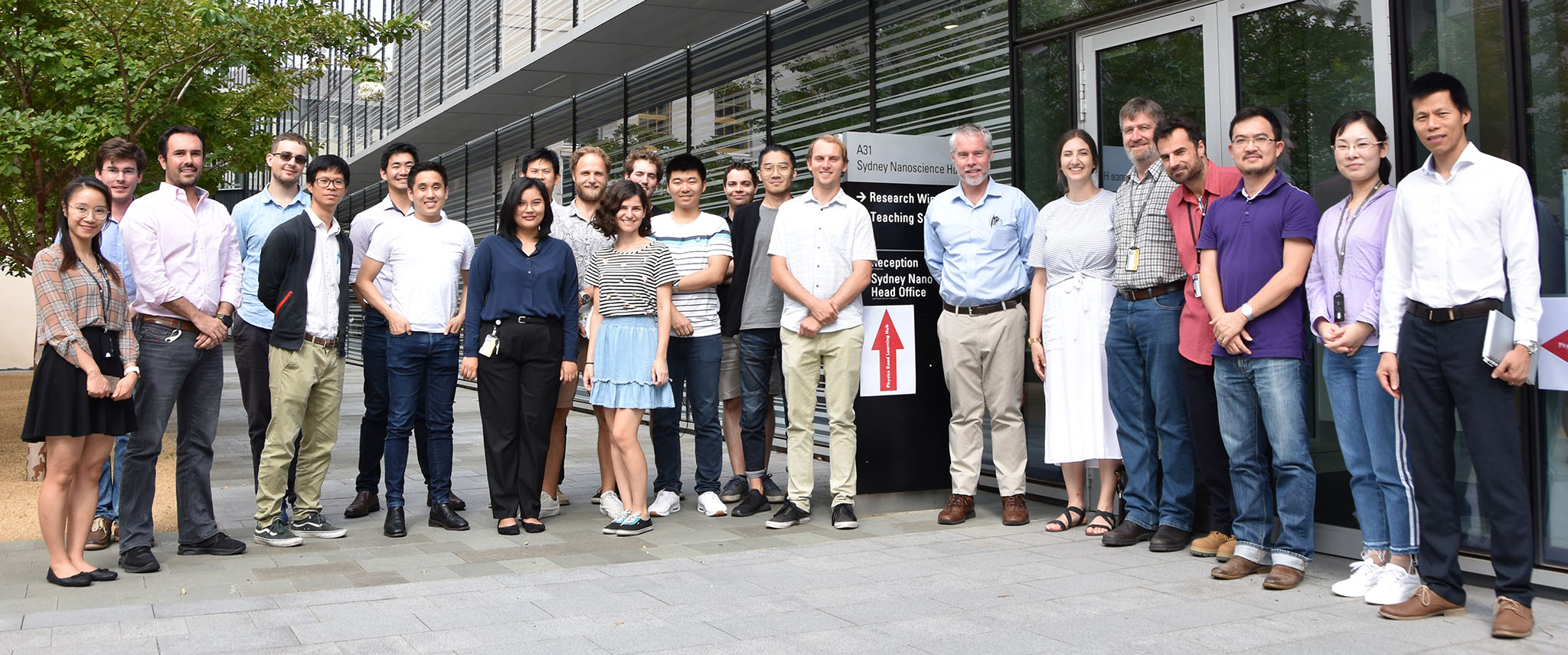 Welcome to the Eggleton Research Group
Photonics, Phononics and Integrated Optical Sciences
Being situated in the School of Physics at the University of Sydney, the Eggleton Research Group is led by globally renowned optical physicist Professor Benjamin J. Eggleton, who has been recognised for his important contribution to optical communications technology with applications to chip-based, ultra-fast and ultra-broadband, energy efficient information signal processing devices. Our group enjoys a rich complement of fundamental and applied research on some of the most exciting topics in photonic sciences about optical physics and optoelectronics. The research programs are conducted in state-of-the art laboratories located in the Sydney Nanoscience Hub and in the School of Physics, which were constructed to provide every technological advantage. The research programs rely heavily on the clean-room facilities available in the Sydney Nanoscience Hub for nanofabrication and prototyping. The Eggleton research group is part of Sydney University Institute of Photonics and Optical Science (IPOS), the NSW Smart Sensing Network (NSSN) and are members of the University of Sydney Nano Institute. We also host the Jericho Smart Sensing Laboratory (JSSL).
2020 Australian Museum Eureka Prizes
Professor Benjamin Eggleton and his team are finalists for the Defence Science and Technology Eureka Prize for Outstanding Science in Safeguarding Australia.
By harnessing the delicate interaction between light and sound, Professor Benjamin Eggleton and his team have produced a microchip that provides a unique advantage for defence platforms. With prototypes already developed in Australia and internationally, this compact technology heralds a new era in microwave signal processing and represents real gains in performance, efficiency and cost.
This is a collaborative effort between the Eggleton Research Group in the University of Sydney (Professor Benjamin Eggleton, Dr Eric Mägi, Dr Moritz Merklein, Dr Alvaro Casas Bedoya and Dr Yang Liu) and Australian National University (Associate Professor Stephen Madden).
Click here for more information.
Recent news